Submitted by

Robin

on Feb 17, 2023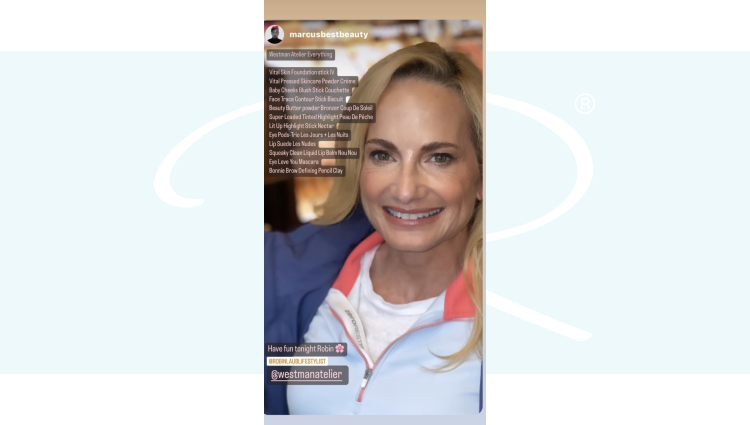 When it comes to black-tie events, weddings and galas, I love getting my make-up done by a professional.
I was recently in New York away from my usual make-up artist and needed to get my make-up done. So, I made an appointment at the Sephora in the meatpacking district on a whim. I normally don't like going to a store to get my make-up done, but that's all I could find last minute, so I went for it. I'm really glad I did!
As luck has it, my Sephora make-up artist worked for Westman Atelier, one of my favorite make-up lines. This ARTIST was amazing and fast. He did my entire face (no eyelashes) in 15 minutes. It was superb!
If you're in NYC and need your make-up done, contact Marcus Santiago at Sephora in the meatpacking district. The photo above is my 15-minute makeover. You can't go wrong with Marcus. Follow him on IG, too @marcusbestbeauty — or Just Ask for his contact info.