Submitted by

Robin

on Aug 14, 2020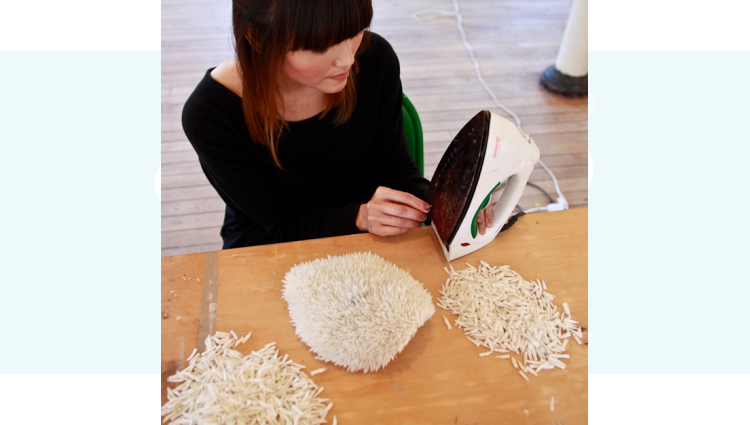 The San Francisco Advocacy for the National Museum of Women in the Arts in conjunction with the NMWA 2020 Women To Watch exhibition series inspired me to feature five amazing female artists. This is part one of five Q&A sessions. I hope you check out their work and enjoy the creativity.
Questions with Sandra Ono
Robin: What is your favorite part of the creative process?
Sandra: I enjoy the beginning of the creative process because it involves the most experimentation and possibility.
R: Can you discuss the concepts or artists that have influenced your work?
S: My work has always considered resilience and what we do internally and externally to progress through adversity. The work of Eva Hesse and Felix Gonzales Torres has resonated with me since I was an undergrad.
R: What is the goal of your work?
S: Here's a link to an interview about my recent body of work.
R: What inspires you to create?
S: Personal experiences, current events, and politics.
R: During this Shelter-in-Place, can you please describe a piece that you are currently working on.
S: I've mostly been working on small experiments and drawings that will eventually turn into larger works.
Sandra Ono is an interdisciplinary artist who lives and works in the San Francisco Bay Area. Ono has exhibited throughout Northern California as well as in Texas, New York, San Diego, and New Jersey. She has completed residencies at Headlands Center for the Arts, Minnesota Street Project, The University of Texas at Dallas, Kala Art Institute, Southern Exposure, and Vermont Studio Center. Ono earned her MFA from Mills College and her BA from The University of California Davis. You can see her work here. If you'd like additional information regarding the images below, please contact Sandra directly or Just Ask!