Submitted by

Robin

on Jun 24, 2016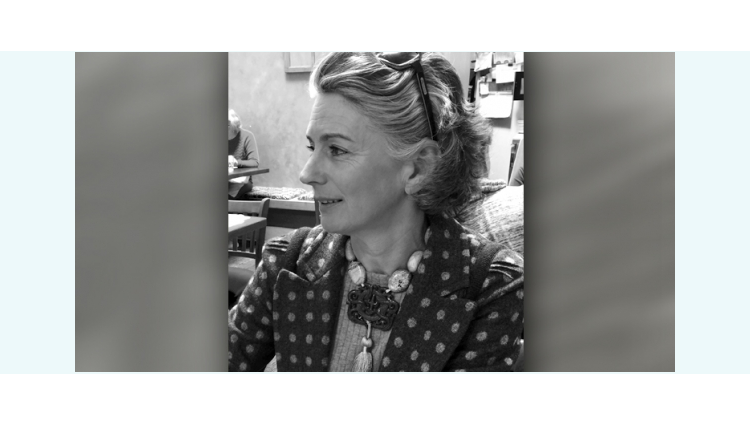 Heidi Carey's hand-crafted jewelry is elegant, wearable and perfect for virtually every outfit. It's one of my favorite jewelry lines to incorporate in my wardrobe services! This week, Heidi herself stopped by The Report for a fashionable Q&A.
Robin: When did you first know you wanted to be an accessory designer?
Heidi: When I was 12 I bought my first Hermes scarf and I knew then that I wanted to be involved in fashion.
R: Do you have any special pieces of jewelry that you'll never get rid of?
H: My wedding ring that my husband designed and the Seaman Schepps jewelry that has been handed down to me.
R: How did you discover your own personal style?
H: Being from NY and growing up in the 70's and 80's, there was a strong sense of style on view everywhere I looked.
R: Where do you find inspiration for your designs?
H: Having lived in the Northern California for the past 25 years, I have been inspired by the Asian art and design in the area.
R: What three pieces of jewelry should every woman own?
H: A Heidi Carey necklace, pearl earrings and a great tank watch.
R: What are some upcoming jewelry trends that you're excited about?
H: As we both know, trends come and go. The essence of my line is a classic look with contemporary styling available at very reasonable prices. I don't see anyone else doing this, so you could call this a new trend, which I am very excited about.
R: What's can we expect from the next Heidi Carey collection?
H: For summer 2016 (which launches May 1st) we will be introducing brighter colors and great tassels from Turkey. For Fall 2016, I will be introducing an earring line.


More About Heidi Carey
After taking classes at Parsons School of Design and graduating from Barnard College, she was hired by Ralph Lauren as an accessory designer. While at Polo, Heidi had the opportunity to work for Vera Wang, where she continued to cultivate her style and explore her fashion creativity. Heidi strives to create individualized pieces that express her innovative style while maintaining a classic look that appeals to all. View her designs at HeidiCarey.com.