Submitted by

Robin

on Mar 09, 2018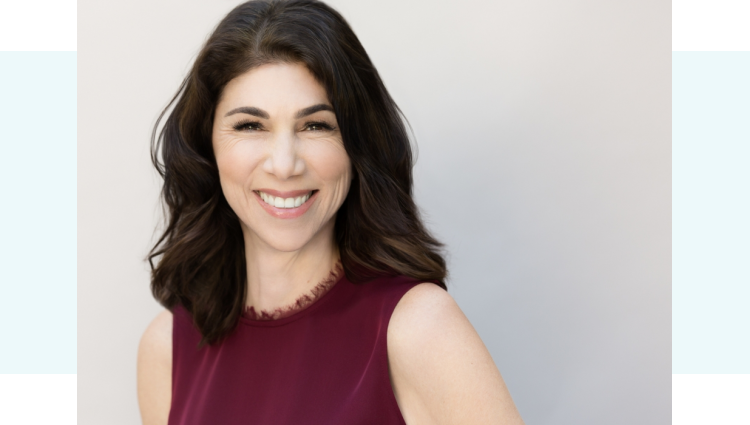 In celebration of International Women's Day I asked my friend Jill Grossman, the CEO and founder of Graybird Foundation, to RSVP to the Report. She's a smart and passionate businesswoman that I hope you'll be inspired by. Enjoy!
Robin: What inspired you to found the Graybird Foundation?
Jill: We at Graybird believe in the power of marketing and most Bay-Area nonprofit organizations are budget constrained. It's a thrill to be able to do the thing you love and have it make such a significant impact.
R: What has been your biggest achievement since starting the foundation?
J: The most exciting projects are the ones where our clients are willing to take the most significant risks. North Sonoma County Services, a homeless organization, worked with us to change their name to Reach for Home. Not only has that courageous move resulted in a significant elevation in awareness, it has had a quantum impact on their ability to raise money. It is unbelievably rewarding to be part of that transformation.
R: What does a typical day look like for you?
J: Every day is different and I like it that way. The beauty of the times we live in is that you can contribute from wherever you are. I might take a hike with a friend in the morning, participate in a team meeting in the afternoon, and present to a board that evening. The more variety the better.
R: How do you stay stress-free while juggling work, kids and an active life in the Bay Area?
J: Let's face it—living in the Bay Area, managing a growing business, and trying to keep in synch with one's kids is inherently tough. Exercise helps me physically manage stress; great friends help keep my 'crazy' in check.
R: What advice would you give to women looking to start their own business/foundation?
J: Go for it. The world needs you.
R: Do you make New Year's resolutions? If so, what are some of yours for 2018?
J: Yes. I try to make one New Year's resolution every year. This year I'm going to stop texting while driving. And kids—if you're reading this—I already started!
R: What's the best part of a charity event?
J: The best part of every charity event is experiencing the love for the organization while you're with like-minded supporters. Sometimes it's after a particularly touching video, other times it's when everyone raises their paddle for fund-a-need, often it's when a client shares their personal story. I know when I go to an event there'll be at least one moment that will give me chills and raise my spirits.
R: What podcasts, blogs or social influencers do you follow?
J: I'm a podcast fanatic. I love all things NPR and Slate. Other regular podcasts are Little Gold Men and The Hive from Vanity Fair, The New York Times Daily and Reply All. I also enjoy listening to contrarian opinions so that I can test my own convictions. Fox News and Sean Haggerty are good for that!
Social influencers? Robin Laub, of course!
You can learn more about Graybird Foundation at graybirdfoundation.org.
More About Jill
Jill Grossman is the CEO and Founder of Graybird Foundation, a nonprofit dedicated to helping Bay Area nonprofits make bold marketing moves. Projects at Graybird include renaming/rebranding InnVisionShelterNetwork to LifeMoves, executive producing the award-winning documentary film Surviving Skokie and refreshing the soon-to-be-launched Berkeley Symphony logo and brand. As a member of the Crystal Springs Uplands School board of trustees, Jill led the creation of Crystal's mission statement, school tagline and the 2009-2014 strategic plan as well as co-led the marketing/capital campaign efforts for the institution's new Middle School. Her technology communications experience includes executive roles at Macromedia, Silicon Graphics, and Catapult Partners.