Submitted by

Robin

on Sep 20, 2019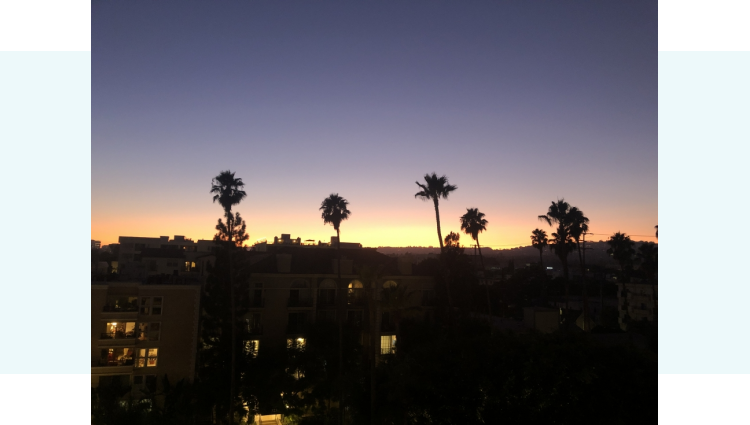 Have a few hours to spare while in Los Angeles? Or maybe you're planning a weekend getaway? Stick with me, your adventure stylist, and I'll show you the way to some awesome L.A. spots.
This is a free ticket to a beautiful view of downtown L.A. with the Hollywood sign in the background and a planetarium show that will blow your mind! The educational show does require the price of a ticket and plays every hour on the 1/4 hour.
An amazing hipster coffee and breakfast place. Order the spicy GGET spicy aioli with avocado breakfast sandwich. It's one of the best egg sandwiches I've had in a long time and I'm an aficionado of breakfast sandwiches. I'm called an eggstraordinary breakfaster! Ha!
Grab some yummy delights from the food trucks across the street from the museum, bring a bottle of wine and sit on the grass for a cozy picnic. Or, grab a glass of
something from the Stark Bar and walk through the sculpture garden. The sumptuous salads at Ray's are delish, too! Then, go enjoy the art exhibitions!
This is a free and a well-oiled machine! Take the tram or shuttle up to the mountainous museum. Or, if you're feeling energetic, hike up! The grounds and gardens are stunning and another fabulous picnic option! This is another way to enjoy the free art viewing at a museum in good ol' La La Land.
The cutest boutique hotel in the Hollywood section. Stay in Suite #8. It's decked out with a vintage fridge, a turntable with The Doors and Beatles records and other oldies but goodies. It's the cutest apartment-style suite and I'd die for a place like this in San Francisco. The best part is the that Go Get 'Em Tiger is right below the room with McConnell's ice cream on the other side. Guess what I did for breakfasts and dinners? ha! And take a short walk to the hole-in-the-wall Tiki-Ti bar, which serves an Electric Lemonade that will blow your lights out! Haha!
Need more L.A. ideas? Just Ask!