Submitted by

Robin

on Sep 06, 2019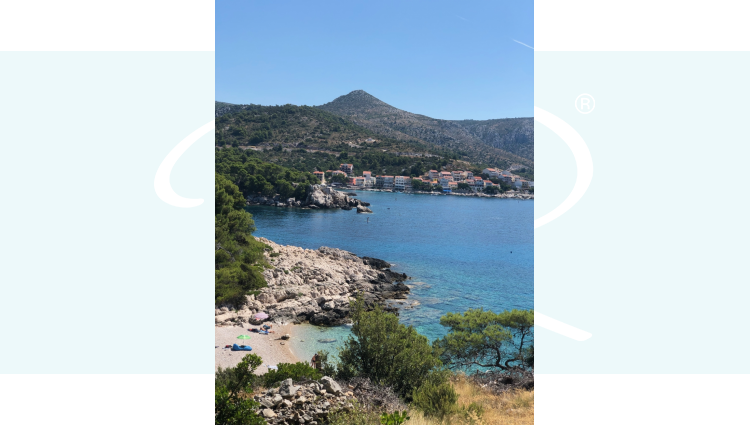 This summer I traveled to the Dalmatian coastal region of Croatia. It was beautiful! And as your adventure stylist, I just had to share my best adventure highlights. Hopefully, they inspire you to plan your own visit.
Split
Split is the largest city in the Dalmatia region of Croatia. Take a boat ride from Split in the Croatian Adriatic and explore the beautiful Blue Cave of Biševo. It's exquisite inside. But if you're claustrophobic this is not the adventure for you! However, the boat excursion to get there provides views of the amazing Dalmatian archipelago (aka a group of islands) and that's worth the trip! Don't forget to stop at the fun beach bar, Laganini for a cocktail or two.
Hvar
Hike along the Hvar coast starting from the waterfront and dip into the various coves along the way. It's a moderate hike with stunning views and there's nothing like diving into the Adriatic Sea when you're hot and sweaty!
Try the Hula Hula Hvar Beach Bar for a memorable sunset, too.
Korčula
Take a ferry to this medieval city where Marco Polo was born (so they say!) and enjoy a lunch at Lešić Dimitri Palace. You won't be disappointed with the lunch menu paired with fabulous wines. I had the sushi of sea bass, bottarga, and horseradish. So fresh and so delish! My favorite white wine was the Grgić. In fact, on your way to Dubrovnik, stop at the family-owned winery, called Grgić from the Croatian-born founder Milijenko "Mike" Grgich who also founded Grgich Hills in Napa. And before you head to Dubrovnik, stop in Ston for the most fabulous oysters and mussels. Yum!
Dubrovnik
Take a sea kayak and paddle around the old city walls, pass by Lokrum Island and jump into the beautiful blue sea. If you're a Game of Thrones fan, you'll love visiting some of the sights, which were filmed in the series. I've never watched one episode, but now I'm intrigued. Also, don't forget to take a walk along the cobblestone streets and squares of the ancient old city walls of Dubrovnik admiring its' massive forts, towers and landmarks. It's truly spectacular with the Adriatic in the background. For dinner, try the quaint restaurant called, Lady Pi-Pi. But please don't ask me what that stands for. Ha!
If you'd like to know where to stay and eat in Croatia, Just Ask!