Submitted by

Robin

on Jul 11, 2019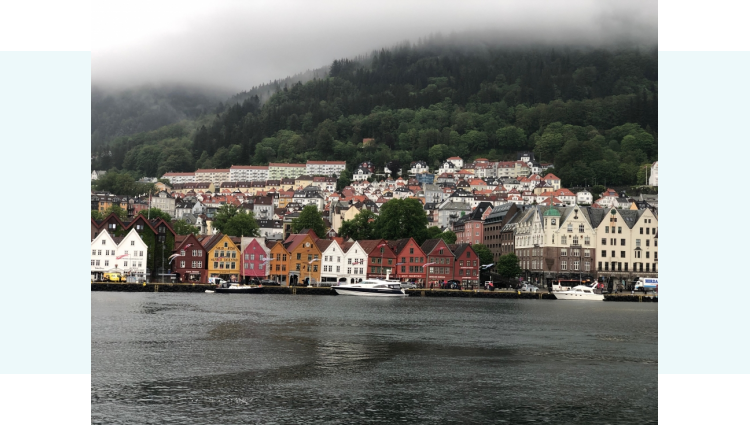 Baby, it's cold outside…in Norway! In May and throughout the year, it's rainy and chilly in Bergen, but as beautiful as can be. It's slightly warmer and less drizzly in Oslo. But, in both places, you need warm woolens for the winter temperatures. Brrr! So, if you're tired of the heat, I highly suggest a visit.
Unfortunately, with the Norwegian weather conditions, it's not as conducive to wearing fun and fashionable clothing for women. Men can get away with wearing a chic waterproof overcoat but women can't wear many cute dresses, skirts or fanciful tops and coats without covering them up with a raincoat. However, I did stumble upon three wonderful brands which are Norwegian made and of the most beautiful comfort and design for those many cold, wet days.
This company produces traditional and contemporary sweaters, dresses, scarves, blankets, and even pillow covers. They're made of wool, alpaca and silk in brilliant colors and designs. All of their products are really made in Norway and Oleana prides themselves on that. I have my eye on one of their exquisite blankets to wrap myself in on one of our cold California days. (Which is almost never. Ha!)
This company also produces their classic merino wool knitwear in Norway, which gives them that keen attention and control to every step of the design and production process. What I love most about these soft and lightweight sweaters and zip-up jackets are their beautifully rich Norwegian historical patterns. As my heritage is part Norwegian, these authentic and traditional sweaters bring me closer to my ancestors. I wear my athletic insulating sweater for hiking as it wicks moisture and is odor-resistant. Ufda!
This brand is also known as Norwegian DJ KYGO's uncle's gold and silver factory in Bergen! No, this isn't a clothing line, it's unique jewelry that would coordinate very nicely with some winter woolens! I took a personal tour of the factory where all the jewelry, silverware and other home décor items are produced on site and experienced the skilled artisans at work. I bought the KYGO-Arven palm tree necklace that KYGO proudly wears in support of his amazing tropical mix music. It's clear to see why KYGO is the king of tropical house.
If you'd like help finding the perfect Norwegian sweater or piece of jewelry for yourself or as a gift, Just Ask!
Happy to be part Norwegian!