Submitted by

Robin

on Jun 24, 2021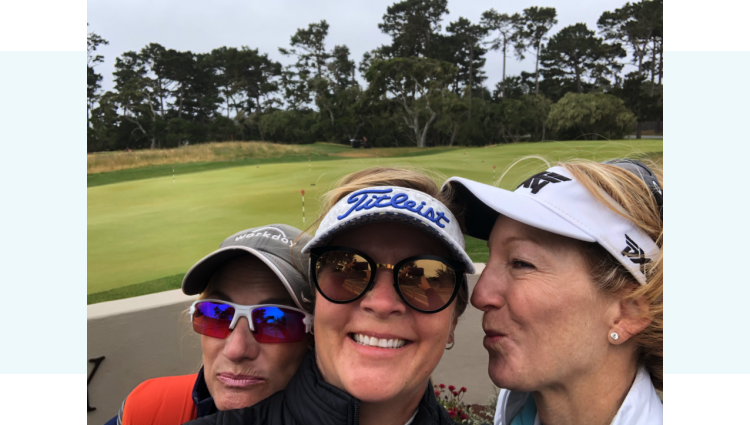 Want to master your short game in golf? Head over to The Hay at Pebble Beach designed by TGR Design, aka Tiger Woods.
Like booking any golf tee time reservations for a Pebble Beach golf round, contact Pebble Beach Resorts and then book The Hay. You only need an hour to play this short course. It's quick but NOT easy! I thought I'd birdie every hole. Ha! Re-rounds are available at a 50% discount. I wish I'd known before. Ha!
Simply bring a sand wedge, pitching wedge, an 8 or 9 iron, and your putter. It's a walking course only and you'll see why because the holes are incredibly close to one another. If you don't already have one, I'd recommend purchasing a Sunday golf bag for the few clubs and balls you'll need because oh yeah, you'll be carrying your own clubs, too. What the hay? I only walk with a caddie. Ha! Actually, my golf besties are my caddies. :) If you need some help finding one, Just Ask!
To get to The Hay, check-in at the Pebble Beach Golf Facility and then walk across the street to the kiosk for your scheduled tee time. Go a few minutes early before your tee time and practice on the 20,000 square-foot 18 hole putting course. There's no place to warm up with your other clubs at The Hay, so your putter is the only club you can warm up with. But if you'd like to warm up with Scot W.R. Nei, the founder, creator, and CEO of RoboGolfPro ahead of your tee time, simply schedule that lesson well in advance. You won't be disappointed!
Have a birdie golf day at The Hay!